I have just graduated from Central Saint Martins on the BA Fashion Design Womenswear. And therefore created my very own collection, inspired by a subject of research which has been haunting since my very beginnings in the fashion field ... the body (hence the title of the blog). This obsession is probably what led me to fashion in the first place, the applied art based on its regard of the body as medium.
My project relies on deception: the garment gives the illusion that the wearer's body is in a different position than it actually is. The body then created is curvy, voluptuous, inspired by Emmanuelle Beart in La belle noiseuse (The beautiful troublemaker).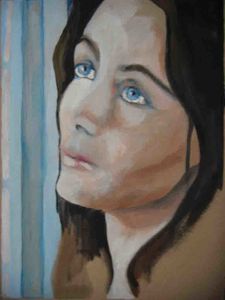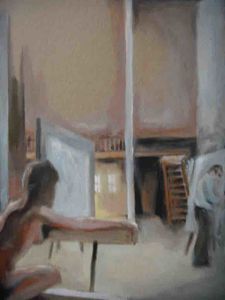 The movie is built around her constant nudity, as she models for a painter. He places her in certain poses, in the same way as I sculpt other body positions through the outfits. Mixing 3-dimensional and 'trompe-l'œil' limbs allow me to confer a disturbing dimension to the collection, yet with a sense of humour.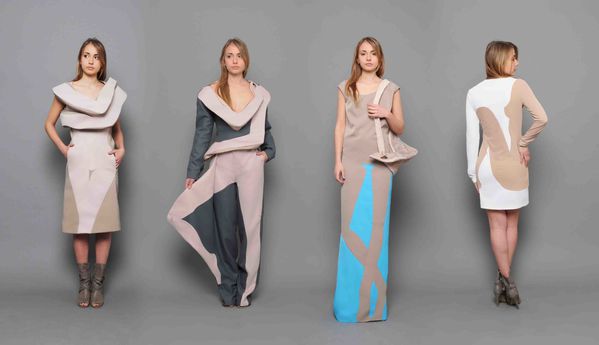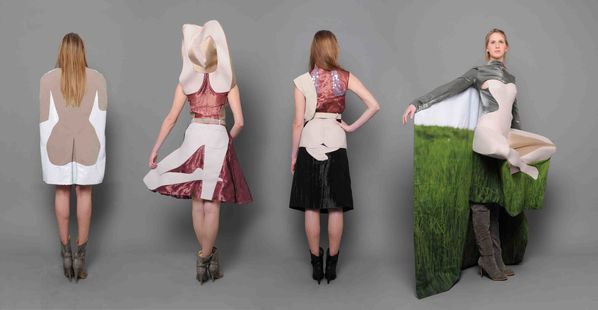 So here are from left to right, top to bottom:
The Hugging dress; the Modesty top with the Swaying trousers; the Crossedlegs dress with the Hip bag; the Tribute to YSL dress; the Foetus cape; the Revealing shirt and Stretching top with the Flamingo skirt; the Concealing shirt and the Kneeling skirt with the Breast bag; the Yoga dress with the Grass jacket.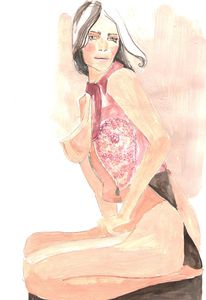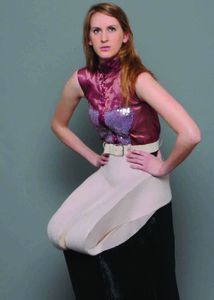 Some outfits are showpieces but others are more wearable ... like this twin minidress in the streets of London ...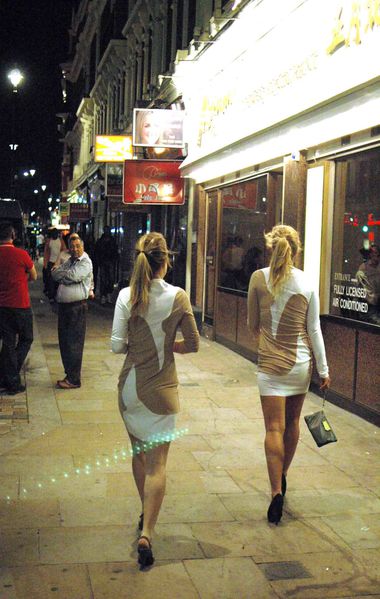 Models: Merve Anil and Beren Anil
I am taking this opportunity to thank my wonderful sponsors Karl Lagerfeld (fabrics and furnitures), George Wu (embroideries), Officina Delle Pelli (leathers) et Jakob Schlaepfer (embroideries). Except for the piece "the Concealing shirt", which has been hand-embroidered.