15 décembre 2010
3
15
/

12
/

décembre
/

2010
11:06
I carried on this apprehension of the insides of the body by the study of vascularisation. I have felted lace to try to give back the effect as a pattern.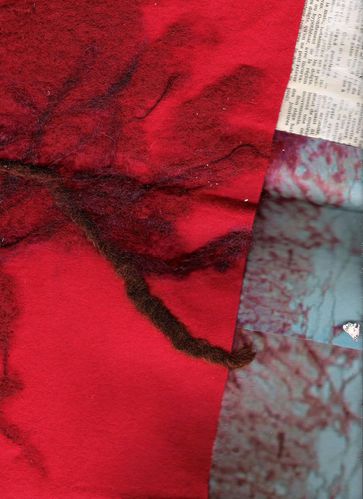 The graphism and more specifically its cut-outs inspired me the following garment, created by many hand-knitted pieces which I stitched together as a network.The random aspect of hand-knitting as well as the diversity of the knitting techniques and the wool yarns reflect the irregularity of vascularisation, of the different blood vessels from the thinnest to veins and arteries.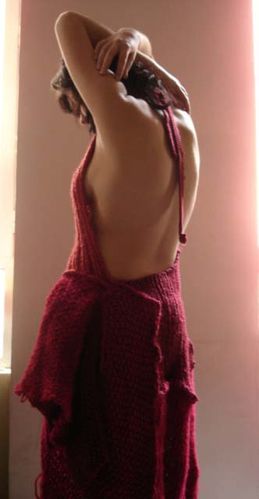 Model: Séverine
Then I recreated lace imitating blood vessels... Their texture and colours have particularly inspired me, I thought that this source was easily rendered beautiful: dyed crochet ribbons, machine embroidery, entertwined wool yarns and pearl embroidery, giving back the gleaming and liquid aspect of blood.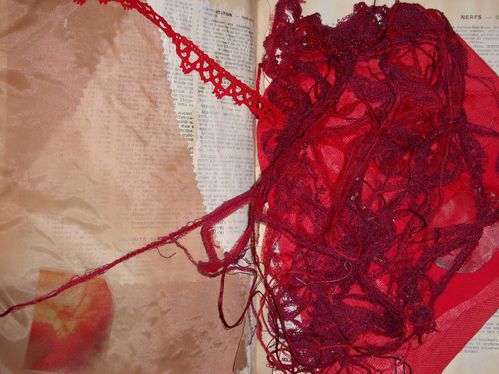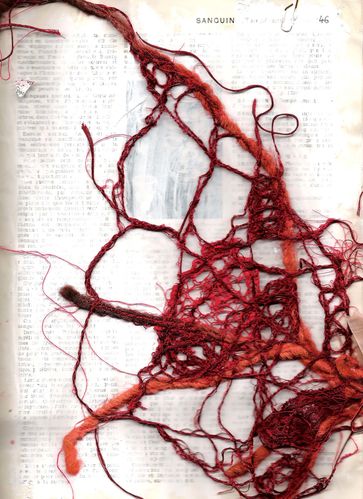 I then attempted to translate this lace onto a dress moulding the body, to create with this external vascularisation a "skinned" effect.
In this respect, I have worked my medium, dyeing successively my fabric to obtain various shades and obtain a network pattern giving an impression of veins, which I reinforced once again by pearl embroidery. I have played on the body which inhabits this garment, I indeed detached some pearl threads so that they climb on the arms, they recover not only the fabric but the skin itself.