10 décembre 2010
5
10
/

12
/

décembre
/

2010
12:18
My obsession for the body pushed me to explore its insides. My challenge was to make the entrails, quite commonly considered as repellent, attractive, to show beauty in them.
I was inspired by La Fable du Monde, from Jules Supervielles and especially the following extract:
"Je sens tourner en moi l'axe de mon regard
J'entre dans le champs clos de ma chair attentive
Au pays qui respire et qui bat sous ma peau [...]
Ici, l'univers est à l'abri dans la profonde température de l'homme
Et les étoiles délicates avancent de leurs pas célestes
Dans l'obscurité qui fait loi dès que la peau est franchie
Ici, tout s'accompagne des pas silencieus de notre sang
Et de secrètes avalanches qui ne font aucun bruit dans nos parages
Ici le contenu est tellement plus grand
Que le corps à l'étroit, le triste contenant."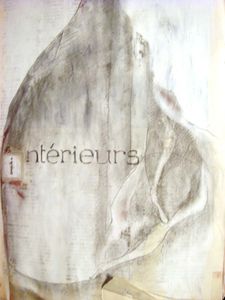 I have submitted this project for my BTS diploma, and the research were presented in a medical dictionary, each page corresponding to the definition.
I have started my experimentations on musculature, revealing to the sight what is normally only moulded by the skin.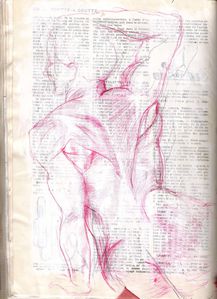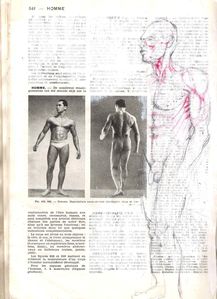 I decided to pursue in a more extreme manner, "doing an autopsy" to discover the bowels. Then I have extracted them from the body to cover it, constraint it as if it was itself being digested.