9 janvier 2013
3
09
/

01
/

janvier
/

2013
21:56
I was also very impressed with the "Basilica Santa Maria del Mar", built in the typical Catalan gothic style. Its volume is far greater thanks to the sobriety of its lines.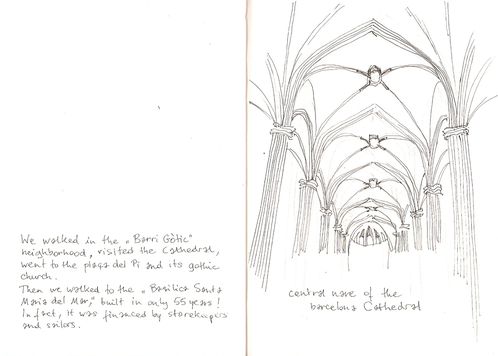 One of my Barcelona favorites was the "Palau de la Música catalana". Every detail of this magnificent building symbolises a facet of Music, and the light becomes warmth when crossing it.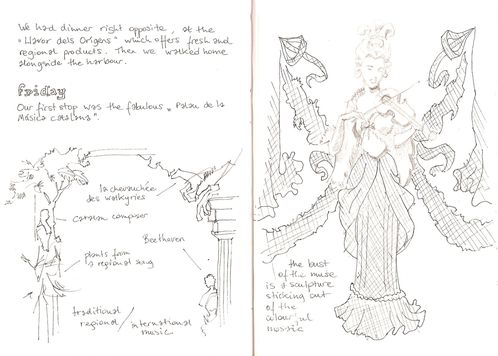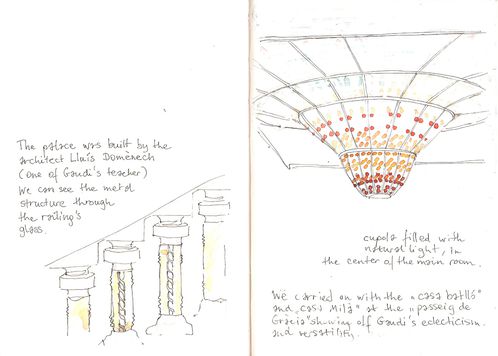 My second favorite was undoubtedly Gaudi's "casa Batlló". Its balconies evoke skulls, its fluttered surface waves and its structure a dragon's spine.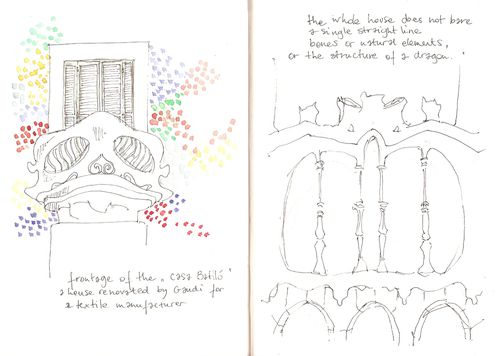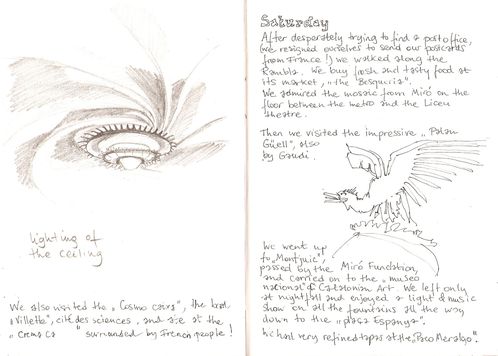 Gaudi also had in store other testimonies of his incredible inventiveness, amongst others the Milà house, the Güell palace, the Güell parc...