22 juillet 2014
2
22
/

07
/

juillet
/

2014
14:52
Here are the sketches of our lastest escapade... this time in Portugal, more precisely in Lisbon, where the weather was far nicer than in Paris !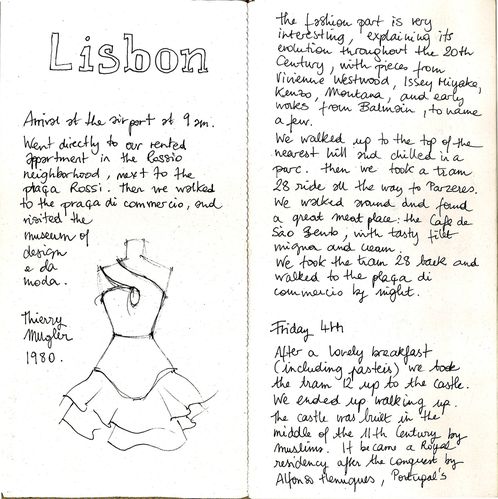 The castle, which brought us to other times...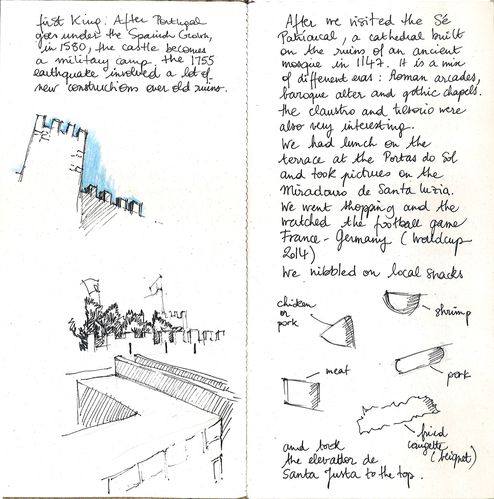 The weird monument celebrating the Discoveries, in other words a block out of concrete... And the very symbol of Belem, its great Tower.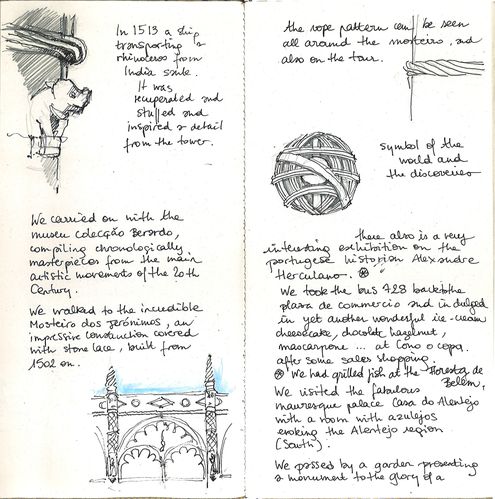 And according to me the highlight of this city, the church of St Roch. It overflows with treasures, amongst others mosaics so incredibly subtle you would think they are paintings.