18 novembre 2010
4
18
/

11
/

novembre
/

2010
15:20
During my second year at St Martins, I have discovered the heat press to amongst others transfer onto fabrics while working on a print project. I found there the great opportunity to combine my two passions: painting and garments.
I did a photoshoot of being imprisoned in a restricted volume, and have sketched from these pictures, trying to give back the feeling of claustrophobia, frustration, tension, strength of the last hope.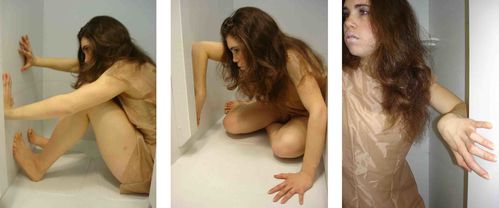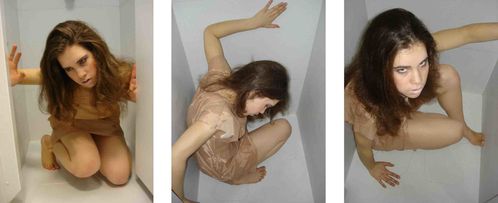 Model: Larissa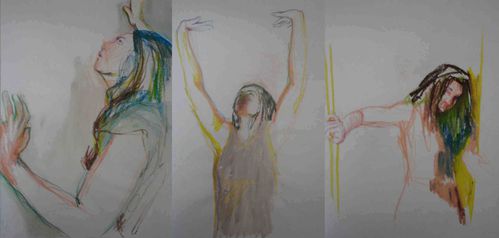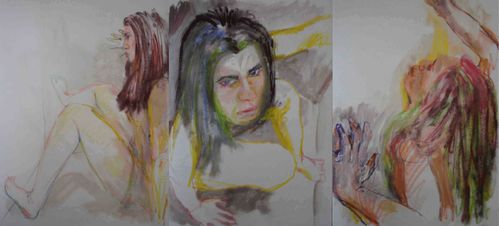 I chose to paint these confined bodies, render this reclusion by less aggressive aesthetics, but rather a more personal feeling, a kind of intimacy.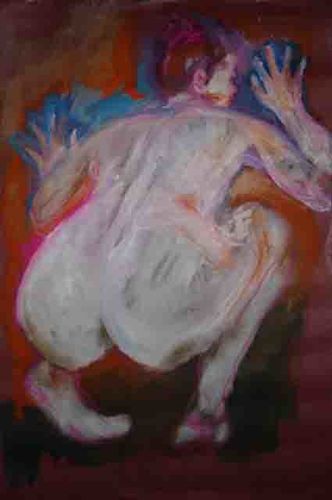 And I transfered them onto fabric.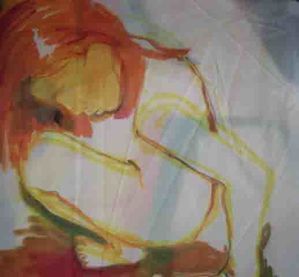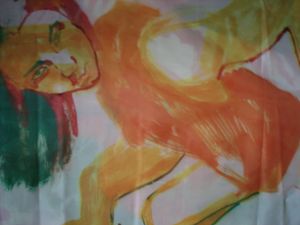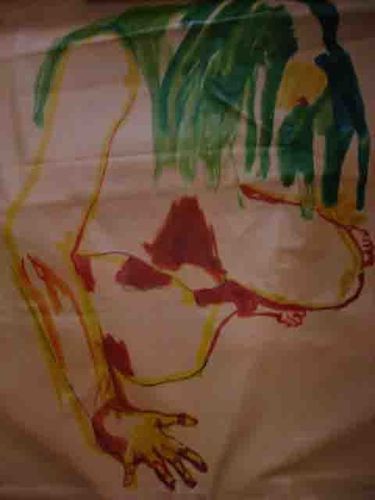 But faces and limbs as well... Hands for instance could be imprinted on a coat cuff or feet at the bottom of a pair of trousers, as if the character was escaping from the inside of the outfit.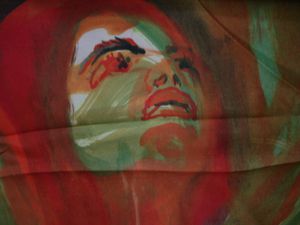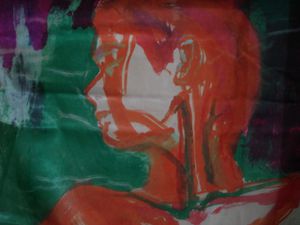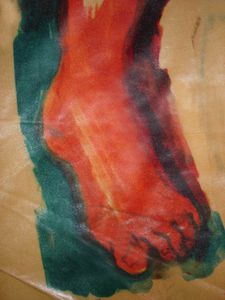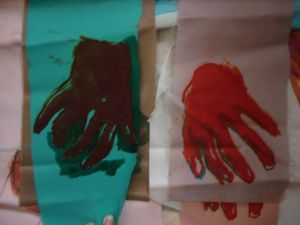 Or imprint on a transparent fabric and play on the illusion of a body in a different position or a back on the front like in the left picture.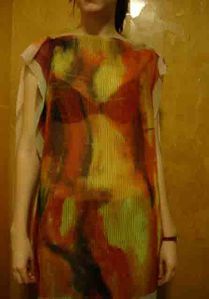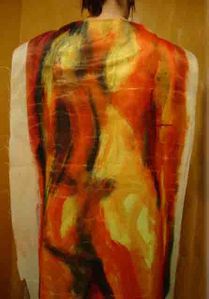 I thought I could use those body textiles as a lining, so that the bodies appear subtly in the garment as if they were trying to escape from it ...