12 novembre 2010
5
12
/

11
/

novembre
/

2010
19:42
Besides drawing bodies, I am fascinated by faces. I have painted a lot of them in the past years, wanting to create a collection with prints of faces varying the scale, These faces have haunted me and little by little invaded my sketchbooks...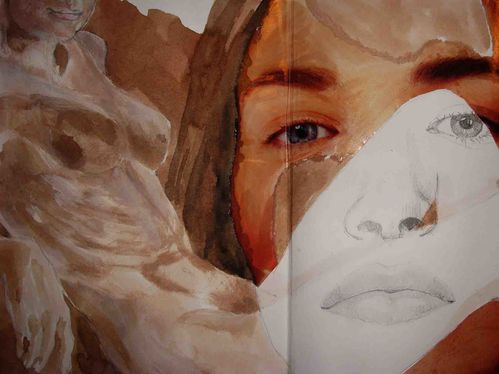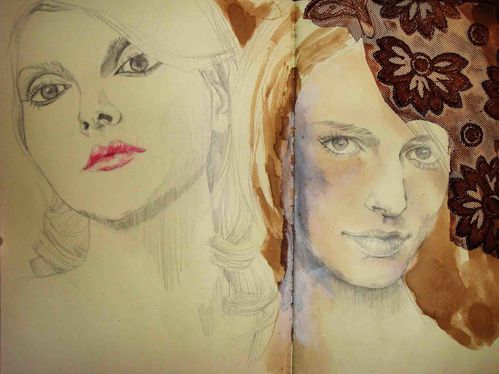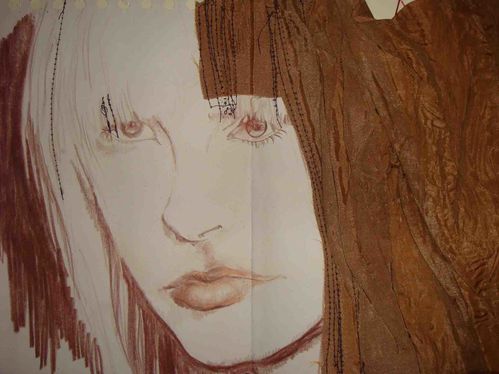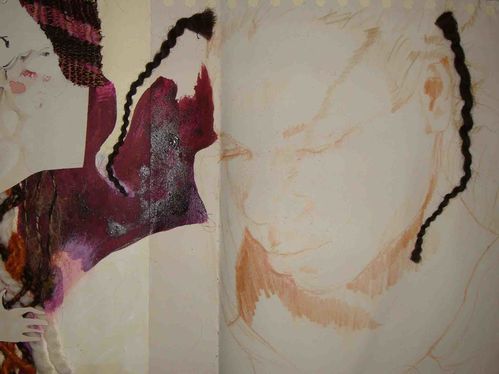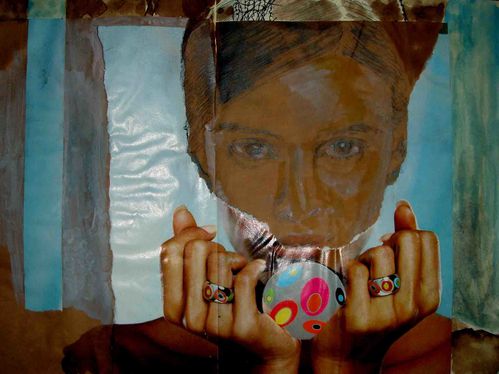 Even if the accent was on Emmanuelle Béart's body in "The Beautiful Troublemaker", her face is particularly sensitive and expressive. This movie has inspired my final St Martins collection, so I have sketched her as if she was posing for me.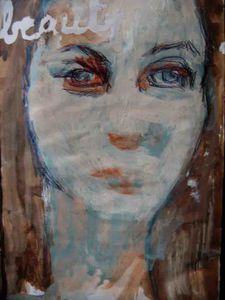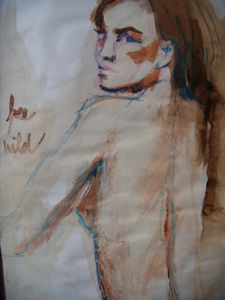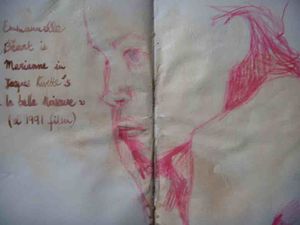 I have created this large painting during my French degree, and it has helped me get confidence in my drawing abilities... i still needed the interpretation.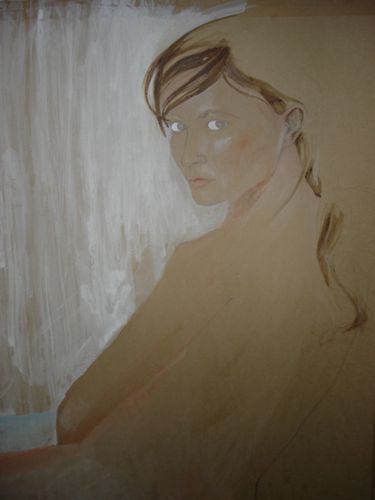 Express a feeling, an emotion.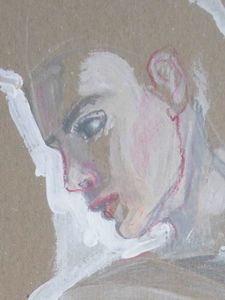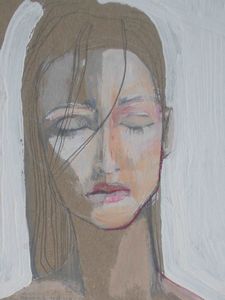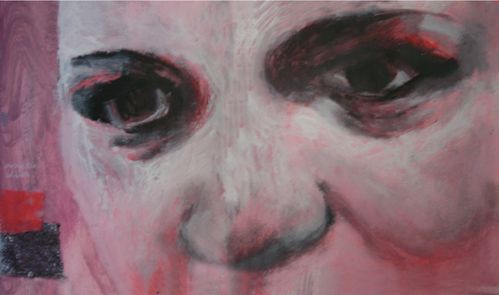 To the extreme, I painted these selfportraits, from calm to rage, for a project on personality during my first year at St Martins.