16 octobre 2010
6
16
/

10
/

octobre
/

2010
15:05
I absolutely love drawing and especially on my leisure time naked bodies. This study obviously nourishes my knowledge of the human body, on which fashion design relies. I am not solely interested in rendering the volume and proportions of the model, but give back their attitude, mood, really the personality through the body.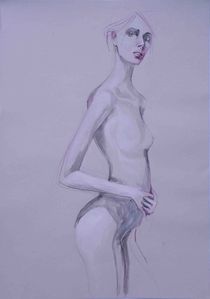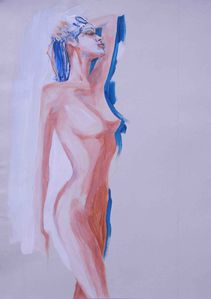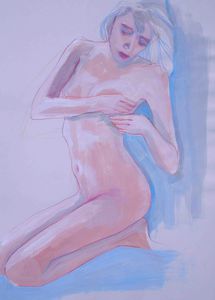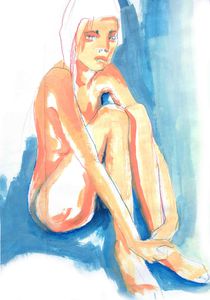 I also enjoy what society labels abnormal or distorted bodies. I discovered when first living in London the amazing artist Lucian Freud, and his many paintings of "overweight" women.
Inspired by Jenny Salville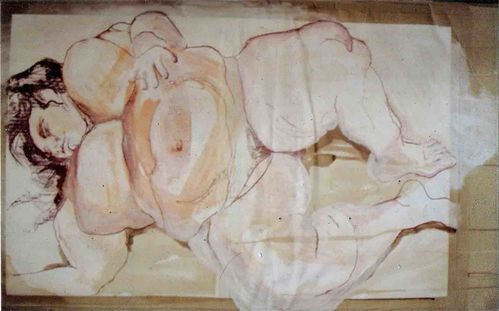 Inspired by Lucian Freud
I decided to exploit the many curves of these complicated but harmonious bodies for one of my designs. It was then my first year at St Martins and I created a white outfit transforming the thin model into a curvaceous woman. I was putting the body in a different body mould, dressing a body with another body but weirdly leaving it naked, showing off the rolls of flesh. My aim was not to create a fat suit, but a garment in itself.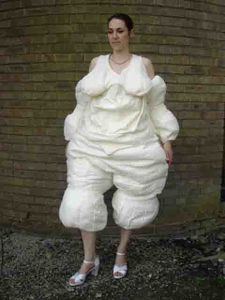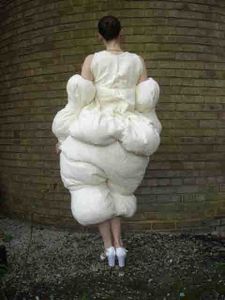 Model: Jula Reindell
I happened to have created this piece just before the first size zero model scandal and the outfit made quite an impression when on the catwalk a month afterwards, right in the middle of it. It got labeled "the fat Lady", was selected for a photoshoot by the magazine Super super and was presented in the exhibition Directions in London until March the following year.