13 janvier 2011
4
13
/

01
/

janvier
/

2011
23:37
This is a project created while I was doing my placement year. Even though I loved working for fashion houses as prestigious as Karl Lagerfeld and Kenzo, as creative as Proenza and Narciso Rodriguez, I felt after a while (really short to be honest) the physical and mental need to get back to creating for myself, with my style and my own constraints. And, for once, I didn't start from a concept, but rather from chance crossing paths with my constant attraction to fragmentation.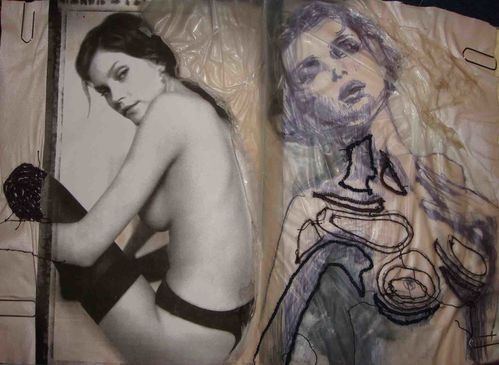 This idea literally dawned on me, or more accurately under me. I was wandering along in Paris and accidently stepped on what was probably a broken shopwindow. I went away and then home but it was too late, my mind was made up I needed to use that providential material. I went back and took home as much glass as I could carry. Once all cleaned up, I used this broken glass as beads of embroidery. I created a second-skin powermesh dress, which I covered with a large stripe, concealing the minimum with modesty.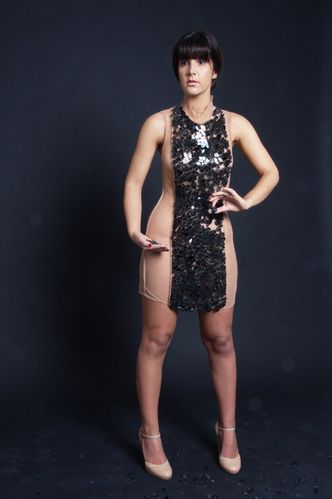 Photographer: Aaron Levi Simic
Model: Joana
And showing off a graphic and provocative back ...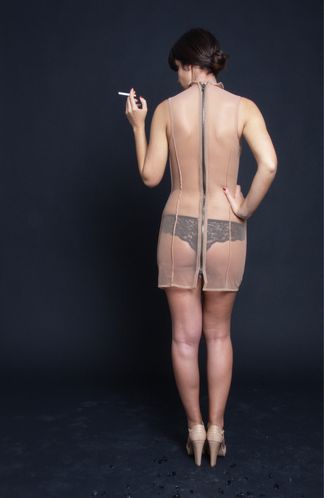 Photographer: Aaron Levi Simic
Model: Joana